The tournament takes place near the Beer Tent, on the far west end of the Entertainment Area.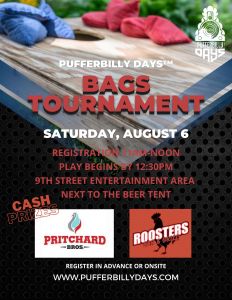 Sunday, August 7 at the Franklin Elementary Playground 
(1903 Crawford St, Rain location Boone Middle School Gym) 
Sponsored by United Bank of Iowa 

o Admission price $5 per person - spectators & players
o Registration closes at 5pm on August 6th.
o All teams/divisions should arrive by 9am on the 7th for
instructions and for schedule details with games to start
shortly after.
o Prizes for top team in each division.
Contact the Boone Basketball Club with questions: boonebballclub@gmail.com 
Tournament Rules
- Tournament is open to incoming 6th through adults.
- Teams of up to 4 players will be separated into division based on oldest player
o 6th-8th / 9th-10th / 11th-12th / Open – Male and Female divisions.
o Age divisions may be combined if necessary to allow a 3 game minimum for all
teams.
- FIBA 3x3 Rules will be used FIBA-3x3-Basketball-Rules-Short.pdf (fiba3x3.com) with the
following exceptions:
o Clock will not stop during dead ball situations.
o Games will be 20 minutes in length or first team to 21 points.
o The first team to score in overtime wins the game.
o No shot clock is used. If a team is not sufficiently trying to attack the basket, the
officials shall give them a warning by counting the last 5 seconds.
o Penalty situations are not applicable. All fouls are followed by check-ball, except
those in act of shooting, technical fouls and unsportsmanlike fouls.
The Pufferbilly Days™ beer tent will be open
Friday from 5PM - Midnight
& Saturday from 11AM - Midnight
Wristbands are required for purchase, with tickets available near the beer tent.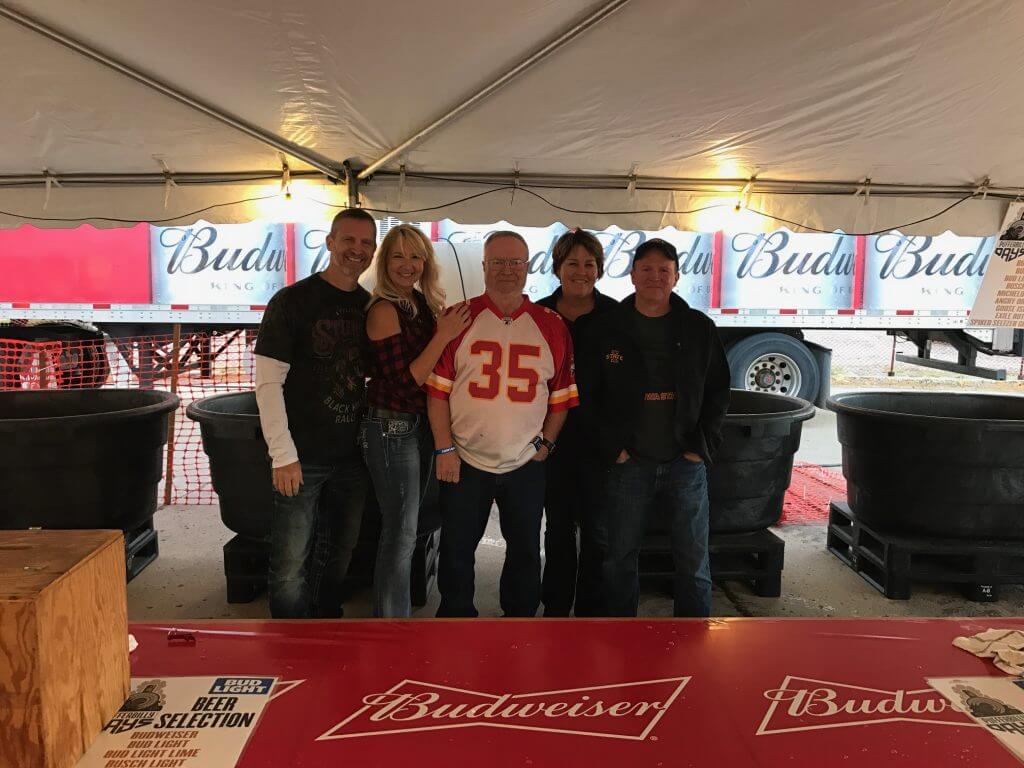 Friday, August 5 & Saturday, August 6 starting at 6pm
Hosted by the Ogden Lions
Additional Sponsorship support from Thomas Stark, DDS, MSD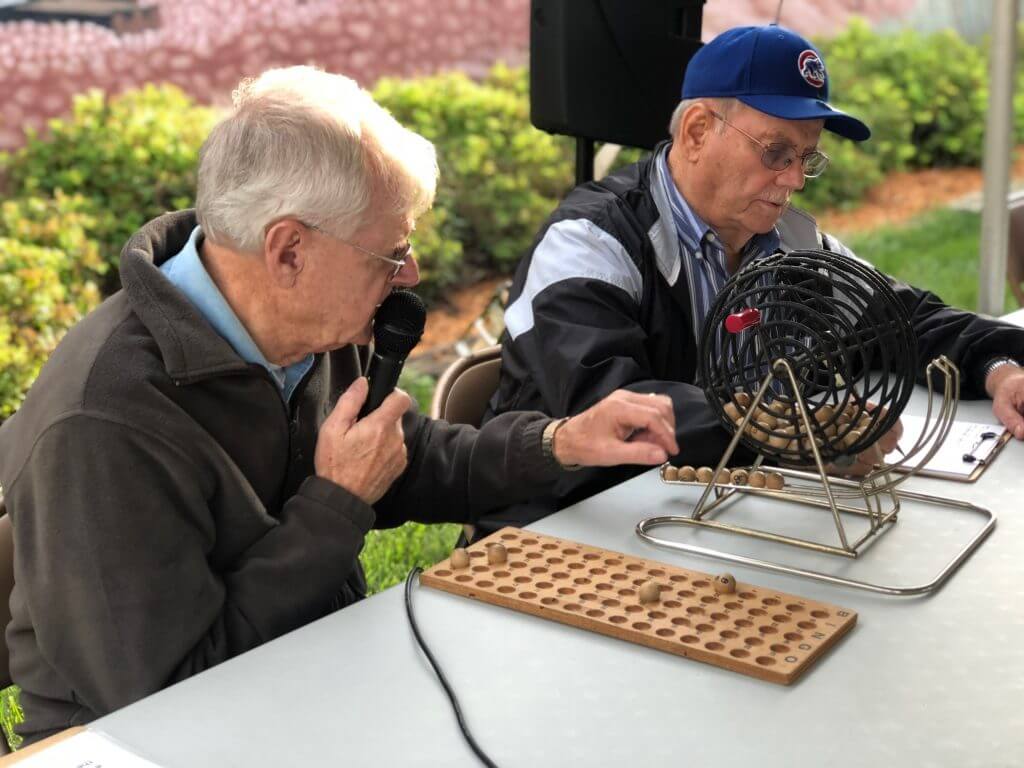 Sponsored by Moffitts Ford Lincoln
Hosted by the Tall Corn Car Club
Friday, August 5 at 5PM on Story Street from 7th-9th Streets
No fee to enter, no advanced registration needed. To participate, drive your classic car to Story Street on Friday after 4PM and look for the check-in tent.
Plus, enjoy a night of shopping at the downtown retailers' poker run - Friday night only!
2022 Classic Car Show Information
Sponsored by Moffitts Ford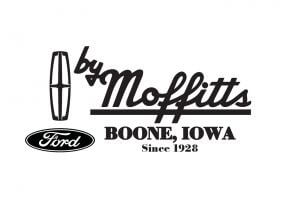 Shop the Craft & Vendor Show
Saturday, August 6 from 10am-6pm on Story Street in Downtown Boone
Vendor Registration for the 2022 festival has closed. Visit the Pufferbilly Days Facebook page to see featured details on this year's vendors!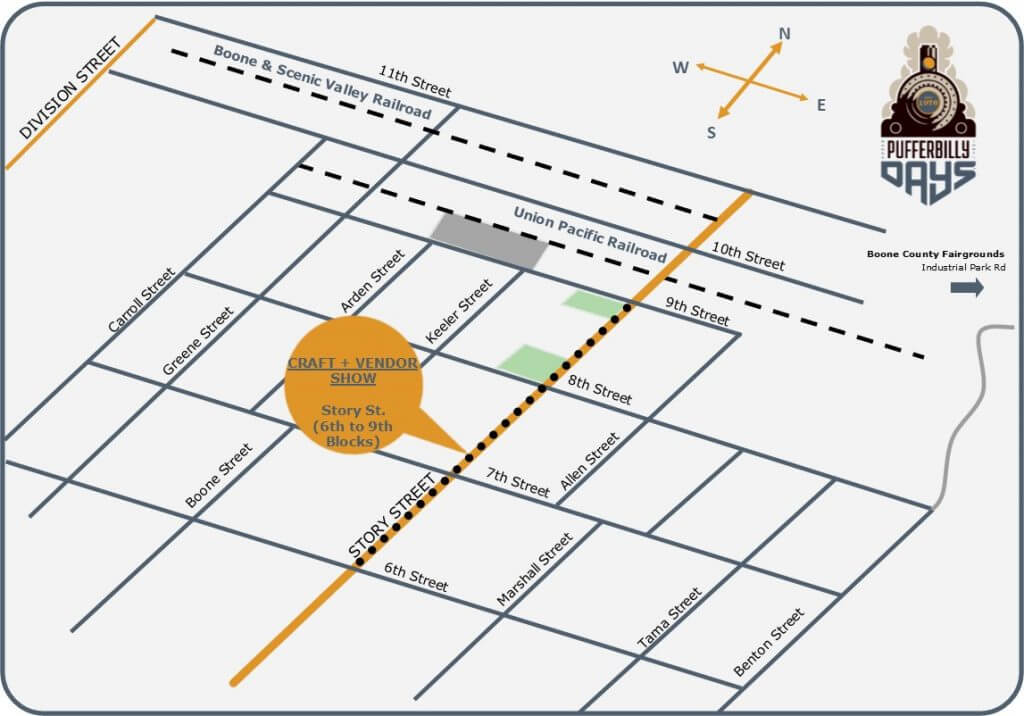 FREE LIVE MUSIC FRIDAY & SATURDAY STARTING AT 7:30PM ON THE MAIN STAGE
Friday Night enjoy tunes with a blend of southern rock and country by the Justin Elliott Band.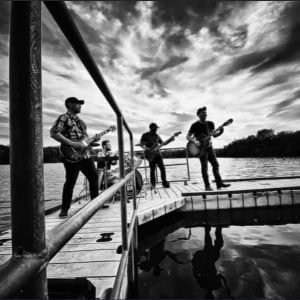 On Saturday night, Jimmy the Weasel brings rhythm and blues, soul, and vintage rock 'n' roll to the main stage.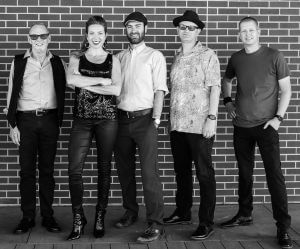 Food vendor applications for the 2022 event have closed. 
Pufferbilly Days welcomes food vendor applications for up to 10 vendors, either for the downtown entertainment are or for the Fairgrounds events. 
Pufferbilly Days ™ Steering Committee Announces 2022 Grand Marshal
JOHN DAWKINS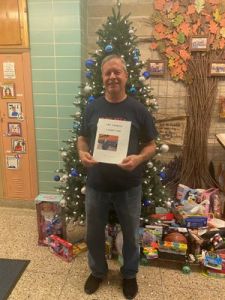 The Pufferbilly Days™ Steering Committee and the Boone County Chamber of Commerce is pleased to announce the naming of the 2022 Pufferbilly Days™ festival grand marshal, John Dawkins.
Dawkins, a Boone resident, retired from a career working for the Union Pacific Railroad (formerly the Chicago and North Western). He has been involved in the Boone community long before retirement, including chairing the Pufferbilly Days™ spike driving contest and model railroad swap meet for several years. Since retiring, Dawkins has become even more involved in the community. He volunteers several days per week at the Boone & Scenic Valley Railroad as train conductor and helps with special events such as Thomas the Tank Engine and the Pumpkin Trains. During the school year, Dawkins starts his morning at Sacred Heart School, where he volunteers as the crossing guard and bus line referee. He has also been known to prepare lunch for the students in the school kitchen.
Dawkins also volunteers with the Salvation Army Food Pantry. A few years ago, he took it upon himself to create a cookbook using simple ingredients to support patrons of the food pantry. When asked about his cookbook and recipes in it, he comments "it's so easy, even a school crossing guard can make it!" Dawkins uses his recipes at the Boone County Fair 4-H Food Stand and the Boone Humane Society Soup Supper. Dawkins received the City of Boone Community Dedication Award in 2017.
Dawkins was nominated by Travis Stevenson, General Manager of the Boone & Scenic Valley Railroad.
Take the stage and pick your song! Klassic Karaoke is back and ready to entertain Downtown Boone!
Check it out on Saturday, August 6 at the Greenspace at 8th & Story Streets from 12-2 and 4-6pm.
Participation is free and available onsite.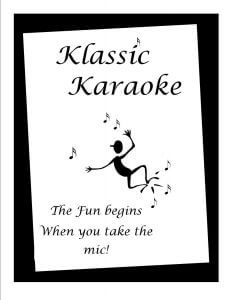 FREE ENTERTAINMENT FOR KIDS OF ALL AGES! 
Enjoy inflatables, organized games, hands-on crafts to take home, and more! 
Participate in the Lip Sync Contest! 
Saturday, August 6 starting at 1:30pm on the Main Stage
Registration begins at 1pm by the Main Stage. Age categories are 3-8, 9-17, and Adult. 
Thanks to our sponsor Nerem & Associates!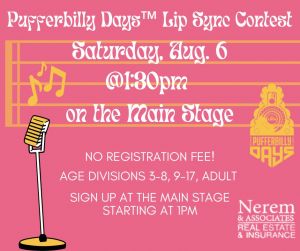 2022 Collectors tees, tanks, hats, buttons, stickers, and koozies will be available at the downtown Memorabilia booth during the festival.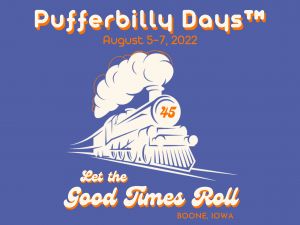 Sponsored by Zylstra Harley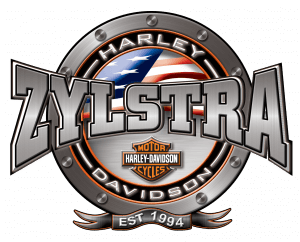 A FREE event! Check out more details for the 2022 Motorcycle Show by clicking here.
Congratulations to the following 2022 Motorcycle Show Winners:
Antique - John Augustine
Classic - RC Adams 
American Stock - David Sherd
American Mild Custom - Eric Sharp 
American Touring - Sara Sharp
Soft Tail - Mark Hiatt
Trike - Paul Olson 
Sport Bike - Brodie Bock
Barn Fine - Steve Miller
Bobber - Wyatt Sharp 
Radical - Kyle Laertheman
Mini Bike - RC Adams 
Metric Stock - John Russell
Metric Custom - Jason Willins 
Sportster - Missy Harkin 
Best of Pufferbilly - Missy Harkin
Registration is open for the Pufferbilly Days Mud Volleyball Tournament!
Sponsored by PDM & Heartland Tire & Auto.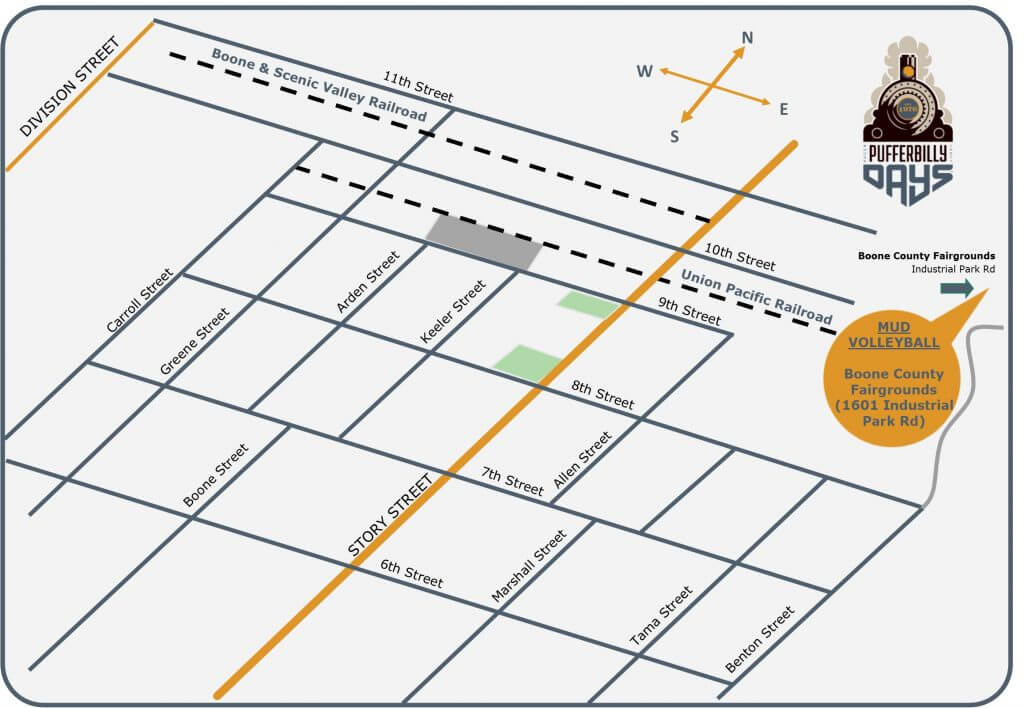 It's the FIRST ANNUAL Mullet & Mustache contest!

Whether you've been growing yours out for years or are feeling inspired to go for something new, showcase your mullet or mustache (or both) at our contest! No pre-registration required. Show up and SHOW OFF!
Sponsored by Midwest Dental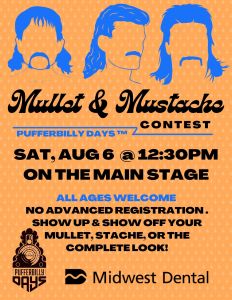 Kick off the 45th Pufferbilly Days festival at Opening Ceremonies - Friday, August 5 at 5:30pm on the Main Stage.
Featuring Color Guard, live music, the presentation of the City of Boone's Community Dedication Award, the presentation of the Boone County Chamber's George & Mary Maybee Pufferbilly Volunteer Award, and the Opening Train Whistle!
Train whistles provided to attendees until supplies last. 
Registration has closed for the 2022 Pufferbilly Days™ Parade.
Don't miss out on this favored Pufferbilly Days tradition! Saturday, August 6, 2022 starting at 9:30 AM.
Parade Route:
Starting at DMACC, west on Hancock Drive. 
North on Story Street. 
West on 8th Street, ending near Boone High School.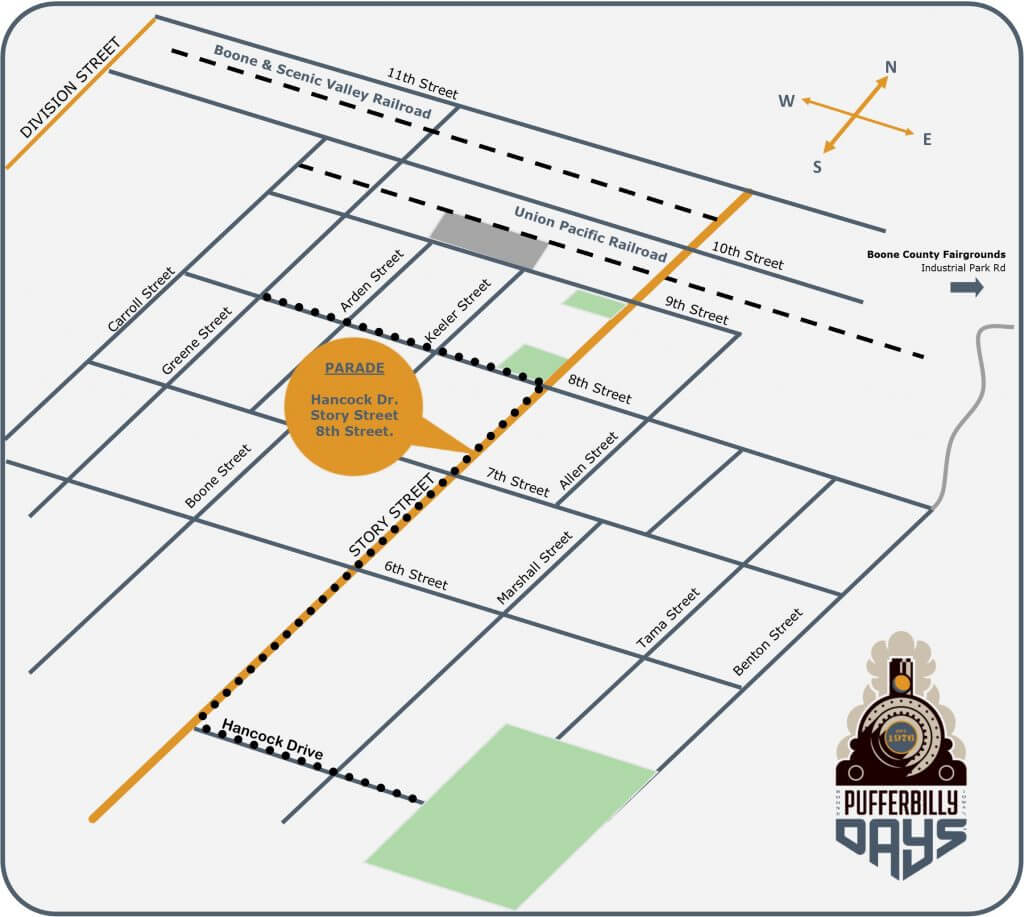 Sponsored by Dakin Ag/Darby Construction.
Participate in the annual Spelling Bee! Saturday, August 6 at 1pm at Veterans Park.
Hosted by Delta Kappa Gamma International
Sponsored by Boone Rotary Club
Advanced registration is available, along with walk-up registrations before the event.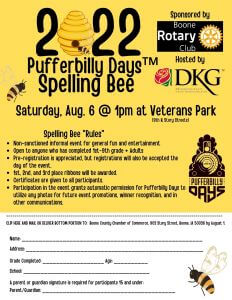 Saturday, August 6 at 1pm
Sign up just before the event begins at 10th & Story! 
Sponsored by Boone Bank & Trust